Our sex addiction counselors are certified sex addiction therapists trained directly by renowned Patrick Carnes and Pia Melody.
Learn more about our sex addiction counseling services
> Counseling services
> Sex addiction counseling services
> Couples counseling services
---
Driving directions to 1130 E Missouri Ave #550, Phoenix, AZ 85014
1. Head east on E Chandler Blvd toward N Washington St

361 ft

2. Take the 1st right onto N Washington St

0.1 mi

3. Turn right onto E Buffalo St

430 ft

4. Take the 2nd left onto N Arizona Ave

1.2 mi

5. Turn right to merge onto AZ-202 Loop W

7.0 mi

6. Take exit 55A-B toward Interstate 10 E/Tucson/Interstate 10 W/Phoenix

0.4 mi

7. Take exit 55A for I-10 W toward Phoenix

0.8 mi

8. Merge onto I-10

10.8 mi

9. Keep left to stay on I-10, follow signs forInterstate 10 W/Los Angeles

2.0 mi

10. Take exit 147A-B for Arizona 51 N/Arizona 202 Loop E

0.7 mi

11. Take exit 1 on the left for McDowell Road toward AZ-51 N

0.5 mi

12. Merge onto AZ-51 N

3.8 mi

13. Take exit 4B for Bethany Home Rd

0.3 mi

14. Slight left toward E Bethany Home Rd

43 ft

15. Turn left onto E Bethany Home Rd

0.7 mi

16. Turn left onto N 12th St

0.5 mi

17. Turn right onto E Missouri Ave

Destination will be on the right

266 ft
For directions to our Phoenix, Az sex addiction counseling location from the following surrounding areas please click on the links below for more info.
Our service offerings of sex addiction therapy in Arizona support the following surrounding areas, but are not limited to: Scottsdale, AZ, Tempe, AZ, Paradise Valley, AZ, Carefree, AZ, Peoria, AZ, Gilbert, AZ, Mesa, AZ, Chandler, AZ, Glendale, AZ, Ahwhatukee, AZ
Also, if you are looking for a tool that helps support sex addiction treatment. This internet porn blocker below is our recommended tool to add to your computer or mobile devices.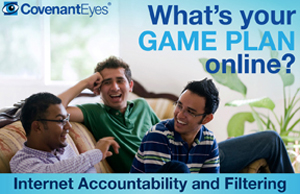 Porn Addiction – Ready for treatment that Works?
Pin It